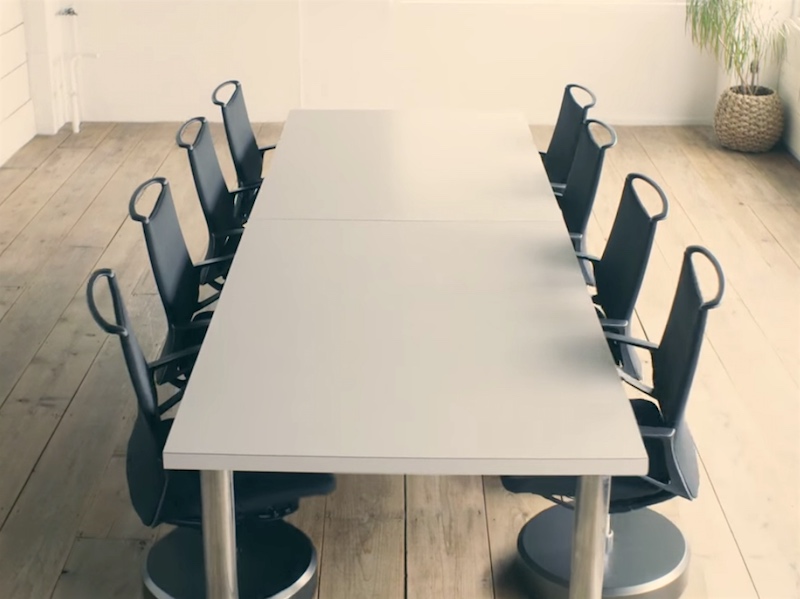 Our phones have already gotten smarter. The car industry is slowly embracing the trend too. The Internet of Things (IoT) devices such as light bulbs are already capable of switching themselves on and off when it senses your presence in the room. So it was a high time our dumb, disconnected chairs got intelligent too. Automobile company Nissan has an idea.
Imagine walking into your meeting room with every single chair positioned in a disarrayed fashion. Showing up at work is a tedious task as it is, but the pain in seeing disorderly chaired, or worse, sorting them in the order only makes things worse. The solution is already here, provided you work at Nissan.
The company this week gave us a glimpse inside its office, where chairs are smart enough to assemble themselves back to their original, supposed order and position – much like some of its cars that can steer themselves to the desired parking spot on their own. Called "Intelligent Parking Chair," the chairs are are able to rotate around 360-degree and find their own position on your command – in this case, the sound of your clap.
The company asserts that the technology behind its Intelligent Parking Chair is the same it employs on its cars. A chair starts to move, reverses its direction if it has to, make the required turns, and parks itself to the supposed position. The smart chair houses a setup of four cameras, and Wi-Fi adapter which you use to control them.
Several cars including many by Nissan's rival Tesla today offer the ability to self-park themselves. Many can self-drive as well. Are we slowly driving to the utopian society?